Soft Bones partners with industry, academia, and institutions to create educational programs for healthcare professionals, many with CME credit.
HPP Physician List
Soft Bones provides screened names of practitioners for a wide array of specialists who are needed to treat those with HPP using a multi-disciplinary approach. Over time, our organization has developed a list of trusted pediatric and adult physicians and specialists with experience treating HPP patients. Anyone looking for assistance finding a medical provider with HPP experience can directly contact Soft Bones at info@softbones.org
Soft Bones Hypophosphatasia (HPP) TeleECHO
The Soft Bones TeleECHO program for healthcare professionals and researchers provides continuing education for the HPP healthcare team. This series, provided monthly at no cost for physicians, is designed to improve patient care through "telementoring" presentations and discussions on different HPP-related topics. Physicians can receive continuing medical education (CME) credit for participating in the TeleECHO sessions. They are designed based on a knowledge-sharing model, where experts lead virtual clinics and amplify the knowledge for providers to deliver best-in-class care in their own communities. Brief case presentations can be submitted for discussion post-lecture. Along with Soft Bones staff, a carefully selected faculty of experts plan and oversee the program and curriculum. Faculty members are Dr. Michael Whyte, Shriners Hospitals for Children, St. Louis, MO; Dr. Matthew Drake, Mayo Clinic, Rochester, MN; and Dr. Kathryn Dahir, Vanderbilt University Medical Center, Nashville, TN, who each bring a unique specialty to the program. Sessions are held the second Friday of each month. Medical professionals participate via Zoom. For physicians and researchers who would like to register, email us at Echo@SoftBones.org.
Rare Bone TeleECHO
Presented monthly, faculty members or guest speakers engage in a brief didactic presentation, followed by participant-led case presentations and group discussion of the featured disease, including HPP. The faculty encourages participants to present case studies related to rare bone diseases at each session. Participants are eligible to earn CME credit for attending these ECHO sessions. Email Echo@SoftBones.org for information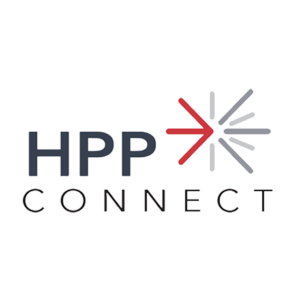 HPP Connect
HPP Connect is an online collaborative community for ongoing, multi-specialty, peer-to-peer exchange, dialogue and education focused on hypophosphatasia (HPP). It connects clinicians with experience evaluating and treating HPP to one another to foster knowledge-sharing and collaboration. Because HPP is a rare disease that is heterogeneous in its clinical presentation, some clinicians may have had exposure or treated only a handful of patients. HPP Connect enables access to world-leading experts in HPP, so the medical community can exchange information and learn from one another. The platform allows physicians to engage in collaboration and scientific exchange that aims to speed up identification and appropriate treatment of patients who have HPP. It allows for two-way engagement, input and analysis using discussion and polling features. Physicians can efficiently connect, collaborate and share information when convenient in a secure, private, compliant online location. Through sustained dialogue and insight sharing, HPP clinicians can elicit feedback and engage with one another as well as other stakeholders, such as clinical trial teams, steering committees, and advocacy boards. Ultimately this will benefit patient care by improving the overall patient experience and confidence in the care team, as well as increase the number of doctors who are knowledgeable about HPP. The platform also offers on-demand access to recorded TeleECHO and 2nd International Scientific Meeting sessions. For more information or to register, email HPPConnect@softbones.org
Additional Educational Programs for Healthcare Professionals
Soft Bones partners with industry, academia, and institutions to create educational programs for healthcare professionals, many with CME credit. To learn more about opportunities for physician education, contact info@softbones.org.